---
2016年9月24日(土)Viva TGA! @ Absolute Blue ( 池袋)
Viva TGA! @ Absolute Blue
太田惠資 / Keisuke Ohta (Violin)
フレデリック・ヴィエノ / Frederic Viennot (Piano & Keyboard)
ジェフ・カリー / Jeff Curry (Bass)
アンディ・ベヴァン / Andy Bevan (Soprano Sax, Flute, Didgeridoo)
クリストファー・ハーディ / Christopher Hardy (Percussion)
Absolute Blue
東京都西池袋1-15-6 豊島会館地下2階
ご予約 TEL:03-5904-8576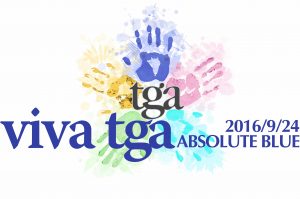 TGA "Then & Now" First Album – CD Release Oct. 2015!!
2016年7月4日(月)、18日  Ethnic City (田原町)
ダラブッカ教室のご案内
最近では、ベリーダンスの伴奏楽器としても認知度の高いダラブッカ。民族打楽器としてだけではなく、パーカッションアイテムのひとつとしても人気の楽器です。
Darbukka Workshop for drummers, dancers and performers of all levels. Learn to play The Essential Rhythms of the Middle East. Beginners welcome!!
■7月のレッスンスケジュール
7月4・18日
■レッスン:月曜日
18:00~19:00(初級)、19:00~20:00/各クラス60分、月2回
6名までのグループレッスン
■対象楽器:ダラブッカ
■受講料:入会金¥5,000(税抜)/月謝¥8,000(税抜、設備費¥1,000含む)
※消費税率変更の為、税抜表示とさせていただきます。
■場所:コマキ楽器4階Aスタジオ
CD "Light of the Ancients" Ailing Sai (Harp) & Christopher Hardy (Percussion)

Please give it a listen!! 
E-Onkyo Music
Our new CD, Light of the Ancients", is also being released through the High Resolution "E-Onkyo Music" site. This site features very high quality downloads, direct from the studio, at 96kHz/24bit for superior sound quality . 古代の光 ~ Light of the Ancients ~ CD 配信中!! レコーディングスタジオそのままの高音質96kHz/24bitの「ハイレゾ」をぜひお聴きください。
Available in Japan at

    http://www.ahora-tyo.com
"Light of the Ancients" Available at CD Baby