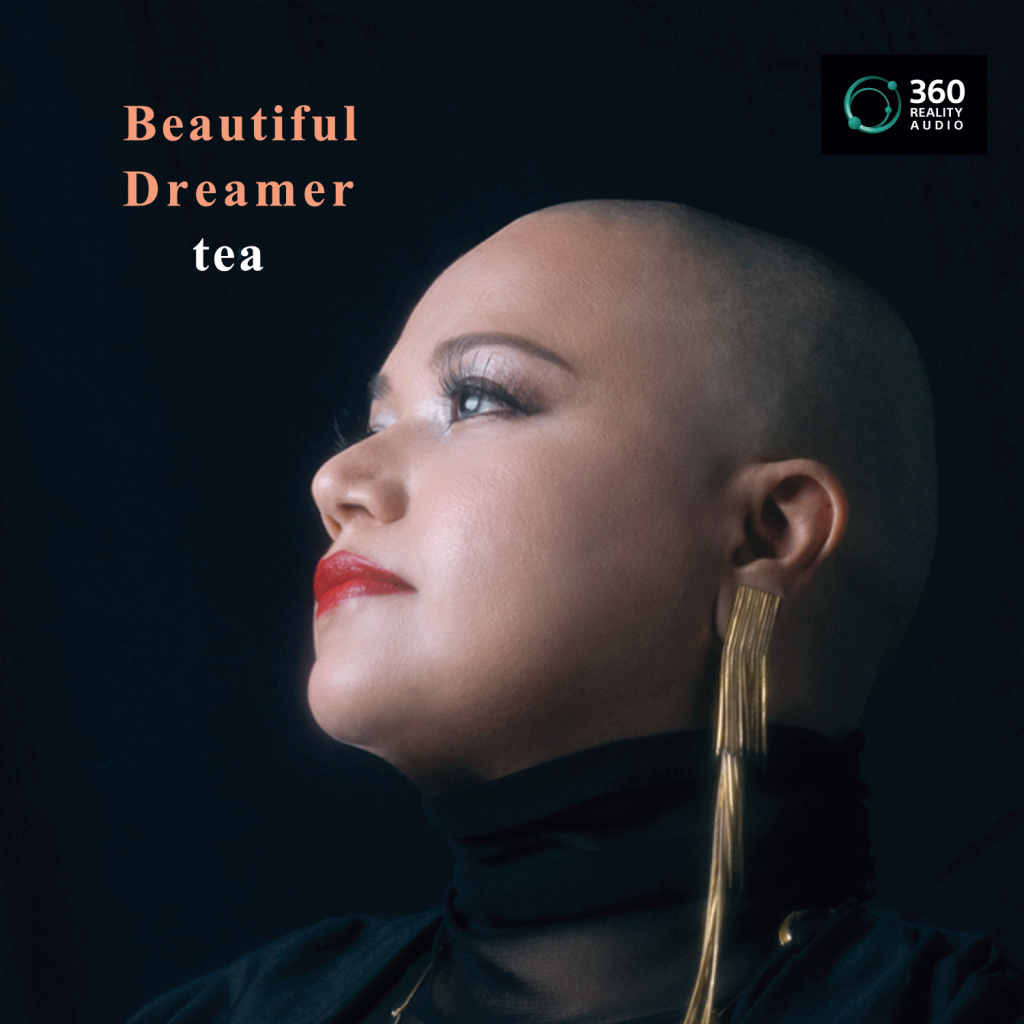 Foster's masterpiece "Beautiful Dreamer" revived as a modern pop song.
Composed by Stephen Foster
Arranged by Hiroshi Tokieda
Rhythm Arrangement by Christopher Hardy


tea – Vocals
Christopher Hardy – Percussion
Hiroshi Tokieda – Bass, Synthesizer
Koichi Sato – Piano


Produced, Recorded, Mixed & Mastered by Hideo Takada (Mixer's Lab)
Production Coordination – Haruo Mita (superboy Inc.)
Sound Adviser – Kazuhiro Tokieda (Freekick Studio)


Film Crew
Hiroki Omori (OTUS)
Junko Hara


Recorded at TCM Studio, May 2023
Recording Adviser – Tatsuo Umetsu (Mixer's Lab)
Assistant Engineer – Moeri Miyajima
Assistant Engineer – Keita Watanabe 
Mixed & Mastered at Sound City tutumu Studio
360 Reality Audio Mix Support – Taiyo Nakayama
Management – Ryuichi Nakamura (Mixer's Lab)
Sony's immersive stereophonic sound "360 Reality Audio" and high-resolution distribution starts on June 23!!
・How to watch tea "Beautiful Dreamer" with 360 Reality Audio Live
English:
日本語版:
・ tea "Beautiful Dreamer" is also available on Amazon Music Unlimited's 360 Reality Audio and Stereo MIX.
Click here for a smart link to stream Beautiful Dreamer.